Plots for sale in Massouri, Kalymnos
Situated in the South Aegean Sea and part of the Dodecanese islands, Kalymnos is an typical example of unspoilt Greek Island.
It is famous for its sponges which thrive in the crystal blue waters and lately it became one of the top destinations for rock climbers that eager to tackle the limestone cliff faces of Masouri, overlooking at the nearby island of Telendos.
We own superb plots of land, located at Masouri Kalymnos, that fulfill all the conditions in terms of buildability. Ideal choice if you are seeking for a private location with fantastic views of the nearby island of Telendos.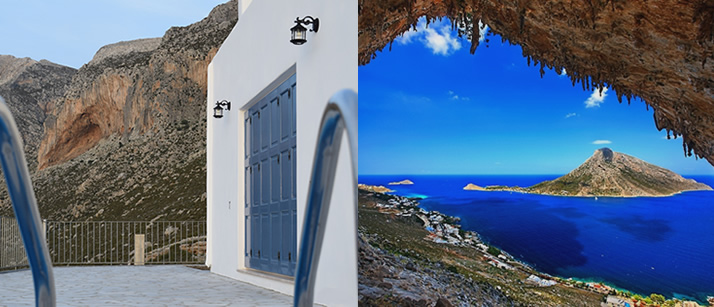 Located in a very close distance to the famous Grande Grotta, Our plots provide also an easy access to nearby points of interest (The airport is approx 10Km away, the port approx 13Km, the market 300m approx and the hospital 11Km approx).
Wild elements of the Kalymnian landscape (like rocks and other elements) can become part of your architectural plan, offering a unique identity to your house.
You can view the location of our plots as pointed in the following map:
Property Viewings
As soon as your trip is booked, please contact us to arrange viewings.